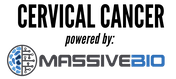 Cervical Cancer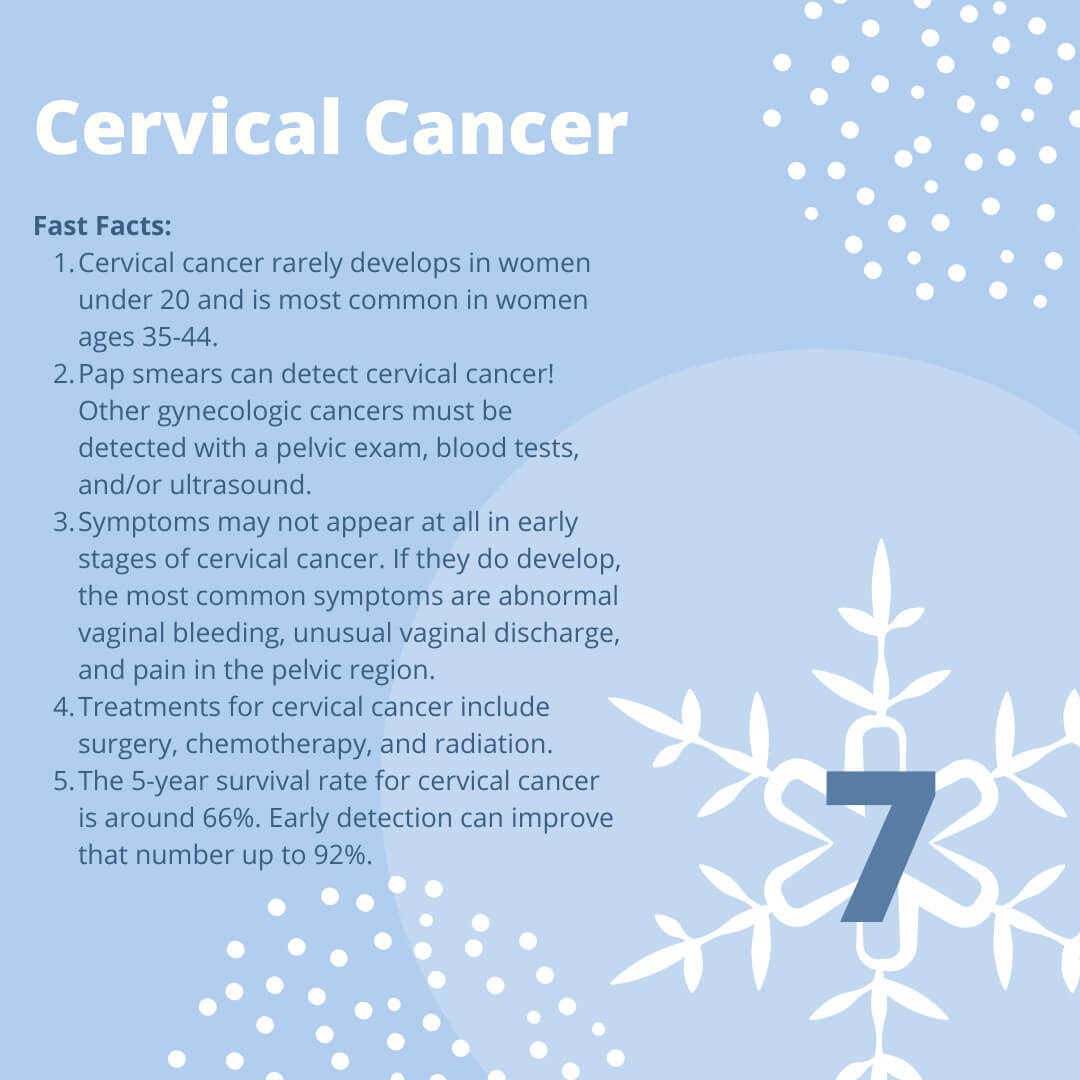 Cervical cancer rarely develops in women under 20 and is most common in women ages 35-44.
Pap smears can detect cervical cancer! Other gynecologic cancers must be detected with a pelvic exam, blood tests, and/or ultrasound.
Symptoms may not appear at all in early stages of cervical cancer. If they do develop, the most common symptoms are abnormal vaginal bleeding, unusual vaginal discharge, and pain in the pelvic region.
Treatments for cervical cancer include surgery, chemotherapy, and radiation.
The 5-year survival rate for cervical cancer is around 66%. Early detection can improve that number up to 92%.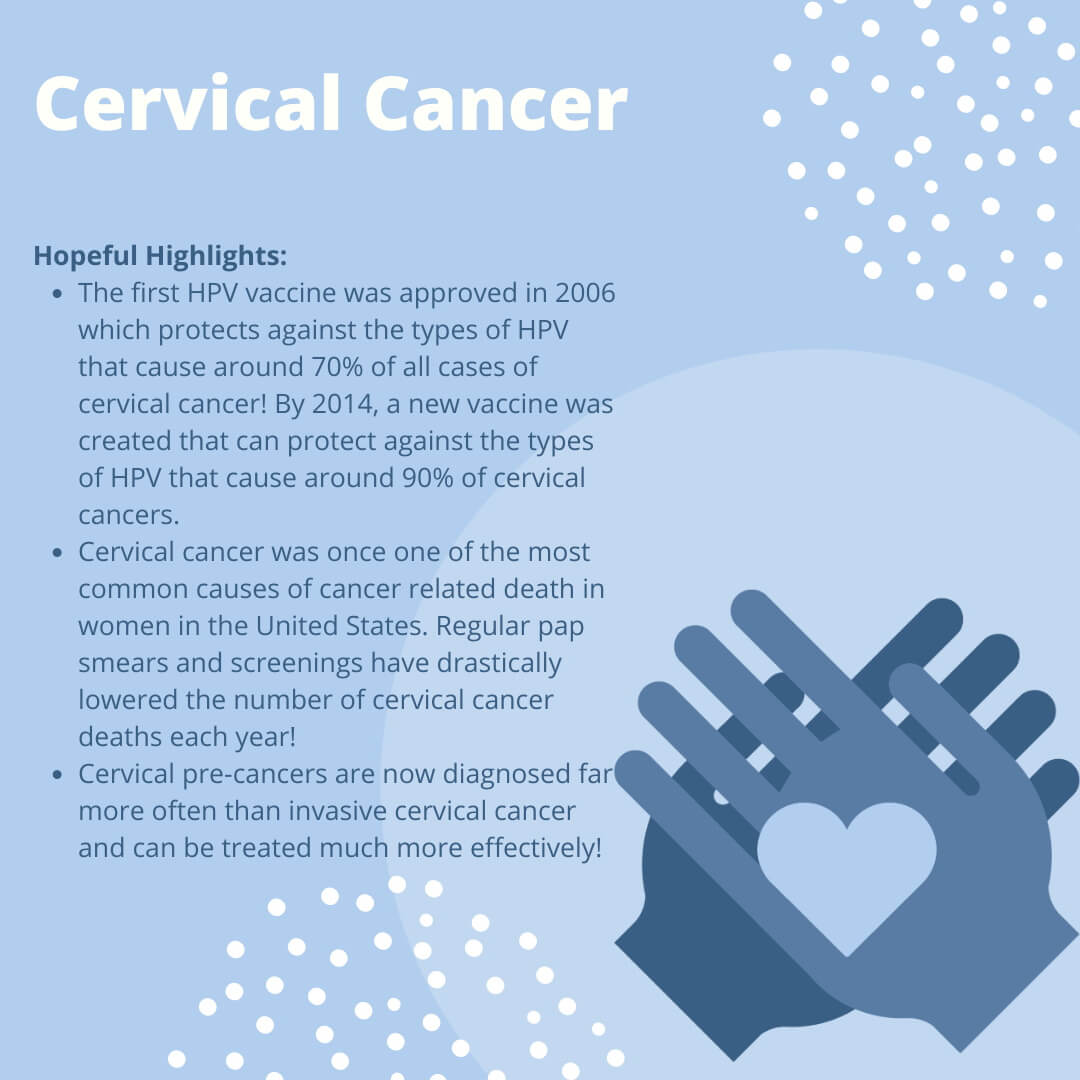 The first HPV vaccine was approved in 2006 which protects against the types of HPV that cause around 70% of all cases of cervical cancer! By 2014, a new vaccine was created that can protect against the types of HPV that cause around 90% of cervical cancers.
Cervical cancer was once one of the most common causes of cancer related death in women in the United States. Regular pap smears and screenings have drastically lowered the number of cervical cancer deaths each year!
Cervical pre-cancers are now diagnosed far more often than invasive cervical cancer and can be treated much more effectively!
More Details: Cervical Cancer Symptoms and Signs
Free Matching to Cancer Clinical Trials
Your match report contains a detailed list of cervical cancer clinical trials that you may be eligible to enroll in to receive unique and nonconventional treatment. Standard treatment is not the only option.
A patient advocate will review your report with you to answer any questions or concerns you may have and assist with enrollment if you decide to move forward with a trial.
There's no need to travel to a clinical trial site until the enrollment process is complete.
Our number one priority is creating positive outcomes for cancer patients. Let us help you today.