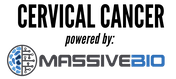 Smoking and Cancer
Smoking increases mortality rates by 40% in people who smoke fewer than 10 cigarettes daily, 70% in people who smoke 10-19 per day, 90% in people who smoke 20-39 per day, and a 120% increase in people smoking two packs daily. Research from the Canadian Lung Association found that smoking kills between 40,000 – 45,000 more people than accidental poisoning, AIDS, murder, fires, traffic injuries and suicide do. 50% of smokers may die of illness.
People who have smoked tobacco have a one in ten chance of developing cancer of the lung. The risk increases with quantity and time that a person continues their smoking habits. Nevertheless, if an individual successfully stops smoking their risk progressively decreases as the harm inflicted on their body is repaired. The benefits of stopping smoking are immediate: heart rate, blood pressure level and temperature return to normal, the risk of myocardial infarction decreases, and circulation improves. Those over 40 are 5 times more likely to have myocardial infarction if they smoke.
Smokers experience many more negative effects than nonsmokers.
Smoking increases risk of many diseases including, cancer, heart disease, stroke, diabetes and more.
Many smokers have oral health problems.
Erectile dysfunction is 85% higher in smokers than it is in nonsmokers.
Smoking can contribute to a loss of appetite.
Adolescent smokers may experience a decrease in memory and cognitive capabilities.
Smoking can cause many forms of cancer, especially cancer of the lung, cancer of the kidney, cancer of the larynx and neck and head, breast cancer, urinary bladder, esophagus, pancreas, and stomach.